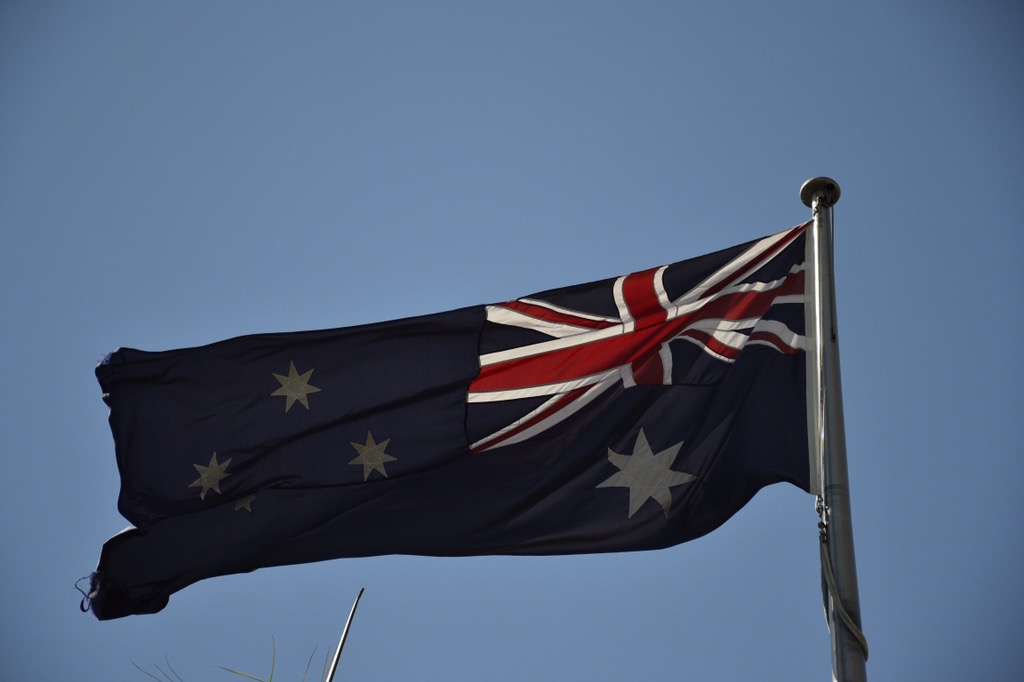 Australia Travel Tips
Australia Travel Tips
How we got to Australia (on our around the world trip)
Time is flying and we already arrived in our country number seven – Australia on our all-around-the-world trip. We have taken a Jetstar Asia flight from Christchurch to Melbourne which was a four hours direct flight. Presently, we will stay four weeks in Australia. However, this will not be enough to see the main activities of this huge country. We stayed in Australia from the 8th November until the 7th December. Read on and discover the top Australia travel tips – once again – by campervan.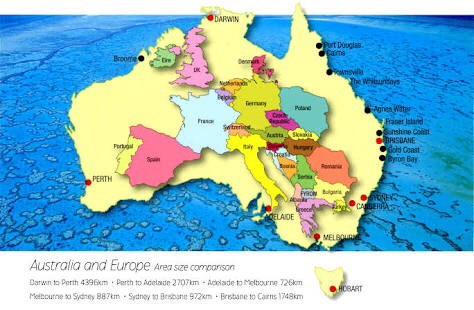 Christmas time
Whenever it is pre-Christmas my grand-ma used to bake the best ginger bread possible. Unfortunately, we didn't find any ginger bread in New Zealand but there was at least an ALDI in Australia so that we could buy some German ginger bread. Of course not as good as at home but honestly, a little homesickness came over us entering the ALDI and in addition, buying ginger bread. Crazy for us are the Christmas songs played in the city center having around 30 degrees and Santa Claus seeing at the beach.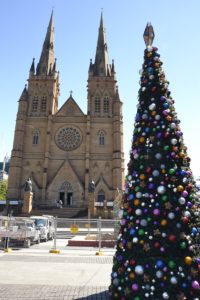 Our route through Australia
We started in Melbourne and traveled then from the South along the east coast up to Cairns with some excursions into Australia's outback. Amazing that this distance is in fact more than the distance from Greece to Denmark!! However, despite this long distance we have only seen a minor part of Australia.

Our experience of self-driving in a motorhome through Australia
Book at the earliest date possible
In fact we were quite late with booking a motorhome for Australia, so we only got an older one but smaller than the Sprinter van we had in New Zealand. We recognized in the first day during cooking that fresh water was missing in the vehicle. Going back to the rental company they indeed filled up the tank and apologized for forgetting. But wanted to have a shower later, the water tank was empty again. Returning to the rental station they didn't believe we haven't used any water and filled it up again.
Then driving around for some minutes resulted in puddles behind us. Unfortunately, we had to spent almost one day in summary in the workshop to fix the leak in our fresh water tank. Waking up this morning, the water pump didn't work at all… Therefore, we assume we will have a lot of fun with this car in the next four weeks.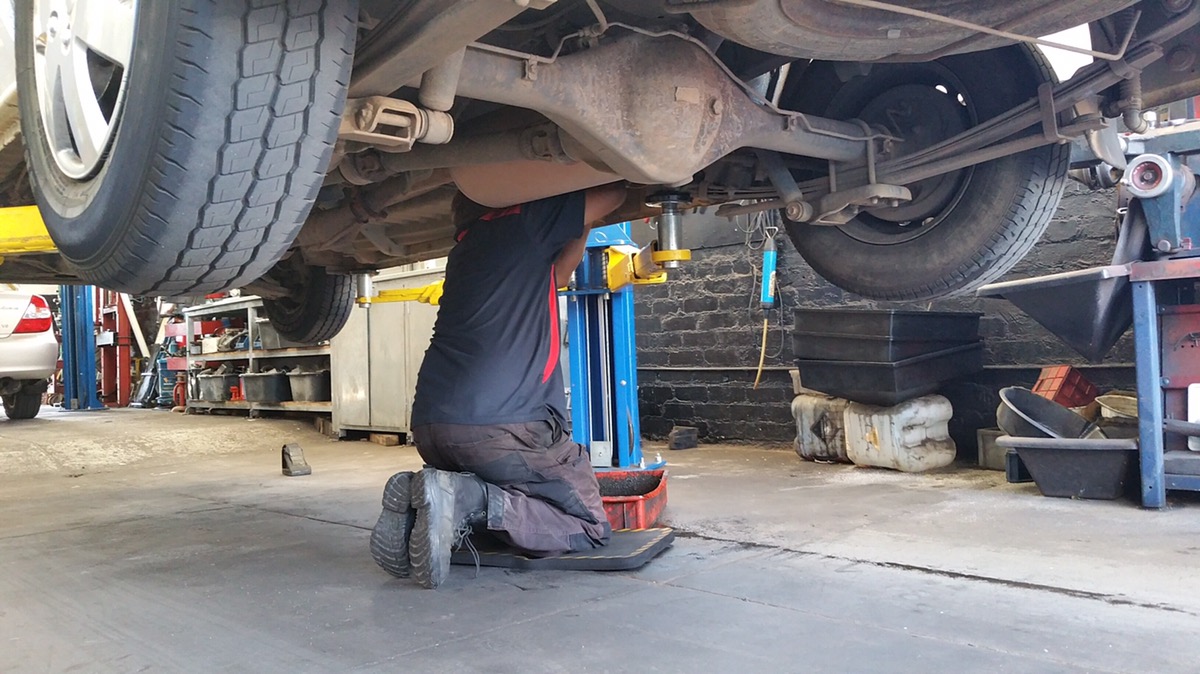 Therefore, one of our ultimate Australia travel tips is: book your campervan as soon as possible.
Wildlife on the streets
Driving one evening we thought it was raining due to the sound on the windshields. However, we wondered that the windshield and the streets didn't get wet. The next morning, we recognized the amount of mosquitoes on our motor-home.
On our way to find a camping spot for the initial night in Australia we have seen our first kangaroos outside a zoo: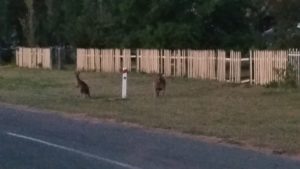 Ultimate travel tips for Australia
Melbourne
Melbourne has a combination of newer skyscraper and older buildings. Here the business area with the skyscrapers is located in the east and west of the city. The central place near the Yarra river to the North of Melbourne has overall more monumental gold-rush-era buildings. Some of them are used for designer stores.
Eureka Tower
The highest skyscraper of Melbourne is called Eureka in remembrance of the successful times during the gold rush. For this reason with its 297.3 meters and 92 levels it is the tallest one on the Southern Hemisphere. Moreover the upper ten levels are covered with 24 karats of gold. Important to realize is the fact that to avoid swinging of more than 30 cm in times of heavy winds, two water tanks with 300 thousands liter are installed in the upper levels. The elevator takes less than 40 seconds to reach the skydeck on the 88th floor. The view on Melbourne from here is really perfect and from our side a must-do in Melbourne.
Royal Exhibition Building and Carlton Gardens (UNESCO World Heritage)
The first UNESCO World Heritage site we visited in Australia is situated in the middle of Melbourne. The Royal Exhibition Building and its surrounding Carlton Gardens were designed for the great international exhibitions of 1880. These gardens are a symbol for the glory days of the industrial revolution and the empire.
New South Wales (NSW)
Long time no update to the blog due to driving through the center of New South Wales (NSW) and being busy with planning activities for our next destinations. The center of NSW has in fact many lovely small towns with old paddle wheel steamers. But between these towns only flat and green landscape. This definitively made the distances between the cities even longer than they are in reality.
Utes in the Paddock
In the outback far away from the next towns, there is a funny collection of old cars (Utes) that received a new design showing details form life in the outback called Utes in the Paddock. However, it was difficult to take pictures at the time we have been there due to naughty flies all around.
Blue Mountains (UNESCO World Heritage)
On our way from the NSW outback to Sydney we stopped at a must-see destination: the Greater Blue Mountains area. In fact the blue fog from the eucalyptus trees gave this region the name. Walks to several lookouts show the presently beauty of this region with the densely wooded region and the rocks. Definitively, the scenery is fantastic and the walking areas to reach the best views are spectacular.
Sydney
Our first day in Sydney we spent in a workshop to get some of our issues with the motor-home fixed. The main problem with the house battery remains but we have arranged ourselves with it and do have workarounds for the shower (bucket with cooked water) and not using any fridge. And so we decided to continue our way along the coast with this buggy motor-home.
Opera House (UNESCO World Heritage) and harbor bridge
Sydney with its famous sights harbor bridge and opera house amazed us. Consequently, we enjoyed walking through the city to explore the new parts with its economical center and the skyscrapers and the older part with sand bricks buildings from the era of the first European settlers. The Sydney Opera House is one of the 20th century's most famous and distinctive buildings. Since 2007, it is an UNESCO world heritage site as well. The harbor bridge was built in 1932 in two parts on each side of the harbor and then connected after nine years of construction time.
Queen Victoria Building and Sydney's town-hall
The Queen Victoria building and Sydney's town-hall are indeed two impressive buildings in an Victorian style. Namely the first one covers one whole block and was planned to be demolished. But now it includes several designer boutiques, the jewels and the clocks are really great.
Bondi Beach
At Sydney's coast several beaches are next to each other and crowded the whole day starting even before 6am. Bondi beach is over-crowded and very commercial. But the area around the beaches in Sydney were perfect overnight places to stay with our motor-home. Happily, we are both no beach-lovers and due to Paul's new sun allergy we tried not to stay for a long time in the really strong sun.
Cockatoo island (UNESCO World Heritage) – part of the convict sites
The Cockatoo island is in the distance of short ferry ride away from Sydney. The island was used as a prison and for the war industry for several years. These Australia's Convict Sites are spread across Australia and altogether are recognized as UNESCO World Heritage. Moreover, from the ferry the view on Sydney's skyline was beautiful.
Newcastle
From Sydney we continued our travel further along the east coast of Australia up to the North. The first stop behind Sydney was Newcastle – the second oldest city of Australia. Newcastle has a very nice coast where you can walk or run along the coast for several kilometres passing convict sites and a fort which was used during World War II. We stayed here for a couple of days since we felt very well and enjoyed the walks along the harbor. Likewise the fort Scratchley is a place to visit we recommend to you. We also stayed the nights on a parking area at the harbor.
Port Macquarie
The many beaches along the coast makes it difficult to decide at which to stop due to the beauty of all of them. But we found a lovely place at Port Macquarie with amazing wildlife. This is the third town established in Australia and has consequently a lot of similarities with Newcastle
Gondwana Rainforest (UNESCO World Heritage)
This Gondwana Rainforest of Australia UNESCO site comprises several protected areas. Besides the volcanic craters it is home to several threatened rainforest species. We can highly recommend using a mosquito repellent. Despite we have taken our Nobite, we were bitten by many sandflies leaving a long line of bites behind.
Brisbane
Despite having around 2,2 million residents we haven't heard much about Brisbane before and have therefore not expected such a nice city. It is the capital city of the sunshine state Queensland that we have arrived by traveling quite straight to the North from Sydney. However, we learnt that Queensland has a different time zone compared to the state New South Wales…
City Center
Brisbane has everything that an Australian cities needs: first skyscrapers, second beach and finally an open-air pool with sea water for swimming in the middle of the central business district. Due to the increasing temperatures we started very early in the morning with a walk through the city center. The city hall, the Old Government House and the Parliament House are very nice examples of historic sandstone and colonnaded buildings. In the Southland bank park lands, the artificial city beach resembled us quickly of a tropical lagoon.
Mount Cook-tha
Due to the temperature we have taken our motor-home to get up the Mount Cook-tha. From the mount Coot-tha the view across Brisbane is incredible. Moreover, this is a good way to cool down from the 30 degrees in the city already in the early morning hours.
Lone Pine Koala Sanctuary in Brisbane
One highlight of Australia so far was definitively the visit in the Lone Pine Koala Sanctuary . Around 130 koalas are living here with a dedicated kindergarten and a room for the older koalas. Altogether, Koalas are sleeping around 20 hours per day in funny positions hugging the eucalyptus tree or lying like a lazy guy in the trees – all koalas on the pictures are real! I was indeed able to stroke a koala – they have a soft fur and really smell like an eucalyptus candy.
Besides koalas also kangaroos, wombats and possums are living in this park. Some of the kangaroos are in a feeding area we could enter by our own. Overall incredible how close we could get to the kangaroos and none of them started boxing. Moreover, the kangaroos seem to like selfies.
Half time of our World Travel!!
Unbelievable but we are already on tour for four months now and therefore half of our time is already over. We have definitively seen a lot of things in our seven countries visited so far and especially until now 29 UNESCO world heritage sites, driven around 23,000 km by ourselves in a car and spent so many hours on ships and ferries as never before in my life. This around the world travel is really a very big luck in our life and made us richer in experience. In addition, we have created memories we will think of for a long time. Ultimately, thanks to our parents for always supporting us in doing this trip and now take care of our duties at home.
Queensland
The sunshine state shows us that this name for Queensland is indeed correct – we have around 30 degrees and it is "just" spring. However, the mass of mosquitos is enormous and also a superlative in our life when we are counting our mosquito bites… The heat also ends up in strange questions in our talks: "do we cook before eating?" Or "is there any bacon on the toilet"? :-)))) Glad that we had today one rainy day to finally clear up our minds.
Fraser Island (UNESCO World Heritage)
The Fraser Island is indeed the world's largest sand island and means in Aboriginal language the paradise. The island has been formerly formed by sand blown over from the main land and is 120 km long and 15 km wide. Consequently this is the world's largest sand island. With its rain-forest and around 30 degrees with wide and high sand dunes, we have decided not to spent days on this island and to enjoy the scenic view from an airplane instead.
Staying in the outback
After the flight we had a chat with our pilot Tim (Mile High Aviation) who is originally from Germany and was flying for Airberlin before. With this in mind, Tim invited us to his home and to show us one day the life in Australia's outback. We spent a wonderful day on his cattle farm with 13 dogs and one house dog, 10 cats, birds and some other animals on the huge property. Moreover, we were visiting some pubs in the next towns. The towns are approx. 30 km away from his house – so not easy to get back home after having drunk. Tim now lives for 13 years in Australia and has his own IT business as well as a private and cargo flying company.
Driving through Australia's outback (Queensland)
Driving in Australia from one small town to another sometimes means driving for a quite long time through huge farmlands, lonesome landscape and long straight roads. On our way to cairns we have stopped in several cities for breaks, like McKay. But we have taken the opportunity to plan our next destinations due to Paul's allergy getting even worse and the increasing heat.
Cairns
After driving 6,000 km in four weeks we arrived in our final destination Cairns as can be seen on the route below along the east coast and some outback excursions.
Great Barrier Reef (UNESCO World Heritage)
The Great Barrier Reef contains the world's largest collection of coral reefs, with certainly 400 types of coral, 1,500 species of fish and 4,000 types of mollusk. Here this side is spread over 2,000 km along Queensland's coast. We took a ferry from Cairns to the Green Island (one of the thousand islands in the Great Barrier Reef) and then got underwater with a semi-submarine. Despite just being below the sea level we had an amazing view on the coral and the different colorful fishes passed at our windows. I haven't not imagined the Great Barrier Reef being so beautiful and to see so much without going diving.
Saying good-bye to Australia
Finally four weeks in Australia are already over and we leave Australia towards Japan on 7th December. We depart with mixed feelings since we have now seen enough beaches for the next months and we are struggling with the sun more and more and have developed sun allergies against this very strong Australian sun. But the good news is that we are still happily married despite spending seven weeks in a rather smaller than bigger motor-homes together. And not to forget the almost uncountable McDonald's visits in New Zealand and Australia enjoying an ice cream or rather the free WiFi.
Nevertheless, we enjoyed the time in Australia and will not forget the many nice cities with names we never heard before, the breathtaking wildlife with kangaroos and koalas at such a close range and the unforgettable unique natural beauties in the outback and along the coast.
Personal note
Now unfortunately the time has come to say goodbye to my lovely sneakers. I ran three marathons with them, some thousand kilometres and wore them in the last years during every holiday – and sometimes on the bike to work (so some of you might know them). Never had comparable light and comfortable sneakers. But with the many holes they are not suitable anymore for the now upcoming countries.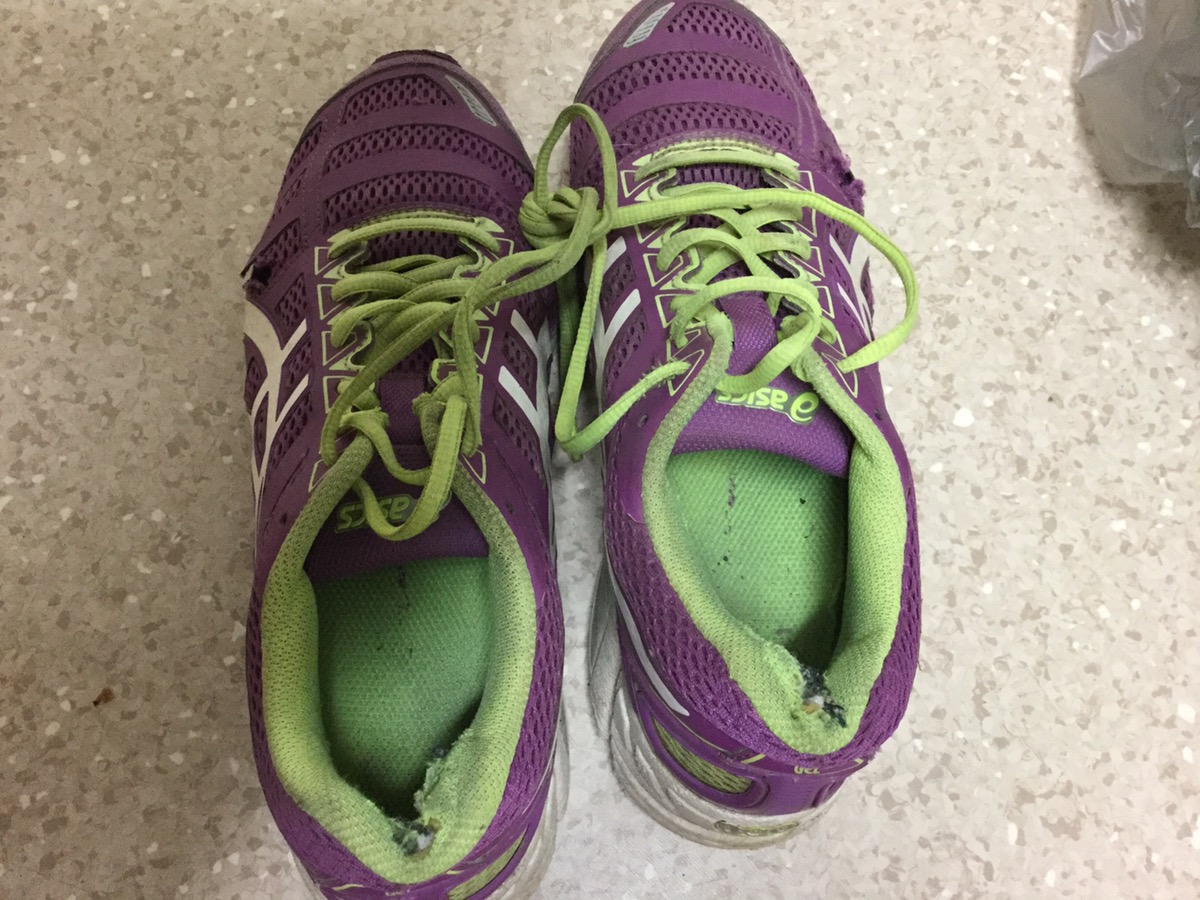 Our book recommendations for Australia
For Australia travel tips we have decided to rely on the Lonely Planet Travel guide. Since we were only driving along the East Coast we have also read some parts of the Lonely Planet guide designated to the East Coast:
And we can recommend Tim Winton's fascinating novel that chronicles the lives of two families that are thrown together by chance in a rambling house in post-WWII Perth:
Explore further countries:
Continue reading in the most popular blogs: